Making a  Professional Negligence Claim is a specialist area of law – if you are thinking of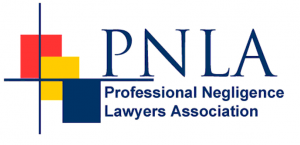 suing a professional, you need experienced solicitors on your side.
Our solicitors are experienced in running any  Professional Negligence Claim in Wiltshire, Dorset, Hampshire, Somerset and England and Wales [on behalf of both private individuals and businesses] against a wide range of professionals including:
Accountants

and tax consultants for negligent tax advice

Surveyors

and

architects

on issues such as negligent property valuations and failure to spot property defects

Negligent doctors and other medical negligence claims
However, poor service from solicitors or other professionals does not necessarily mean that they have been negligent. Broadly speaking, if a trusted professional makes a mistake resulting in a financial loss, you may have a Professional Negligence Claim for financial compensation.
Looking for Specialist Professional Negligence Solicitors? Call our expert  team on FREEPHONE 0800 1404544  for FREE initial phone advice – with no strings attached
Professional Negligence Claims – the Need for a Specialist Solicitor
It's so important that you instruct a specialist professional negligence solicitor to make your claim for compensation. Why?
Firstly negligence claims against professionals involve a complex area of law and procedure.
Secondly when suing a professional you will almost certainly find that they have a specialist solicitor on their side –– perhaps appointed by their insurers. You'll certainly find that in the case of suing solicitors, doctors or dentists for example. You need to make sure that the solicitor you choose has the practical experience and knowledge to fight your corner – because when it comes to suing professionals, they are often particularly reluctant to admit any sign of liability and you will probably find your solicitor needs to push hard to win your case.
How to pick the right solicitor? Begin your search by looking for solicitors who specialise in professional negligence and check whether they are members of the Professional Negligence Lawyers Association (PNLA) – the only organisation for Professional Negligence Lawyers in England and Wales.
Alternatively – simply give us a ring on FREEPHONE 0800 1404544.
Needless to say we are PNLA members and our specialist team have many years of experience in recovering compensation from negligent professionals.
How we can help with your Professional Negligence Claim
Our solicitors can give you an initial view at your first meeting whether your claim is worth pursuing
We will discuss your options in funding your Professional Negligence Claim and whether any legal expenses insurance you may have covers your claim
We offer no win no fee agreements (also called conditional fee arrangements) for suitable claims – whether you are a private individual or a commercial business
Wherever you live in the UK, our solicitors can run your compensation claim by phone or e-mail without the need for you to visit our offices or we can arrange one-to-one meetings at our offices in Wiltshire, Hampshire and Dorset.
Thinking of making a Professional Negligence Claim? Contact us as soon as possible
As with other compensation cases, claims against negligent professionals involve strict time limits. So don't delay getting in touch – or you could find that you lose your right to claim compensation entirely.
Contact us as soon as you think you have a claim.
For a FREE first phone consultation about making your  Professional Negligence Claim, contact our specialist Solicitors on
FREEPHONE 0800 1404544 or

Email our team using the contact form below