However careful you are, accidents happen and professionals make mistakes. It's surprising to learn that every year in the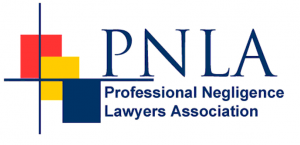 UK over three million of us are injured in accidents and often through no fault of our own. If someone has suffered a financial loss, or a physical or psychological injury because of the actions or conduct of someone else, there may well be grounds to make a claim against them for compensation.
The same applies if a professional, like a solicitor, doctor, accountant or architect makes a professional error resulting in financial loss to the client or patient.
We've all seen the legal firms advertising on TV, telling us that if we've been involved in an accident which wasn't our fault we can use the no win no fee system to get the compensation which we're entitled to. But how exactly does no win no fee actually work in practice and how will it apply to your compensation claim
Need advice on a no win no fee negligence claim? Call our expert professional negligence team on FREEPHONE 0800 1404544  for FREE initial phone advice – no strings attached.
All about no win no fee arrangements
The basic idea behind no win no fee agreements is that if your solicitor fails to win your claim for compensation, you will not have to pay any solicitors fees. The implications of this from the solicitor's point of view is that they do not get paid for a case which they lose.
The origins of no win no fee
No win no fee, also known as conditional fee arrangements, were introduced in 1995 to help people make claims for compensation without having the worry about affording the potentially high legal fees associated with taking action, following the removal of legal aid from personal injury claims.
In the last two decades no win no fee has become part of our everyday vocabulary, and it's hard to remember a time before 1995 where it was actually illegal for a solicitor to offer to represent a client on that basis.
Success fees
If you win your case and your solicitor is successful, you will get your compensation, but you will also have to pay a success fee to your solicitor in return for them taking the risk of presenting the case in the first place. Some changes were made to the legislation recently and this means that the fee is not taken from the compensation which is awarded to the client, and can be any amount up to 25% of the total.
What kind of claim can I make using no-win no fee
There are many different sorts of claim cases which can be brought on a no win no fee basis, as long as the client has suffered some sort of injury or loss because of the actions of others. The most common types of cases brought using no-win no fee are injury cases including include road or workplace accidents, industrial diseases and professional and medical negligence cases. However, they do also potentially apply to other sorts of litigation. For example here at Solicitors, Bonallack and Bishop, we also offer no win no fee for suitable inheritance claims and business litigation.
What is after-the-event insurance?
An important part of the no win no fee agreement is a special insurance called after-the-event insurance (ATE), which protects clients against losing their cases and ensures that all the solicitor expenses are covered without the client being out of pocket
No Win No Fee – Pros
The major advantage of no win no fee is that it opens up access to justice to everyone, irrespective of their personal financial situation. These agreements are also a good way of reducing risk when making your compensation claim. It is generally felt that no win no fee has gone a long way to make legal services feel more accessible to the public and the agreements are often viewed as down to earth and informal. People feel much more comfortable making a claim for compensation when the worry about paying huge legal fees is put to one side. Entering into a no win no fee agreement takes the worry about paying legal fees out of the equation completely, whether you win or lose your case. If a case is lost, there are no fees payable to the solicitor at all. If your solicitor wins your case, you will be asked to pay a success fee rather than the charges being calculated as an hourly rate or a fixed fee. This means that claims move more quickly and run into fewer delays when clients do not have to spend time getting the money together before they can start the claims process.
No win no fee – Cons
Although there are clear benefits in a no win no fee arrangement, it's important to look at the other side of the story too. The risk and cost of making a compensation claim is greatly reduced when using this sort of contract, but one of the main criticisms is that winning a case and paying a success fee results in a large proportion of the compensation money going to the solicitor instead of to the client. If they charge a success fee, and the vast majority of solicitors now do, changes introduced in 2013 mean that solicitors are not allowed to advertise that clients will get 100% of the compensation which they are awarded, and that all fees and costs will be paid by the other side. Also, if a claim is successful, there are some instances where a client may still have to pay back the solicitor for any costs they incurred during the case. These instances are, however, most likely to be covered by the after the event insurance.
On balance?
Taking the picture as a whole, there are obvious advantages to using no win no fee as a way of financing a claim for compensation. It is true that successful cases will mean the claimant has to pay as much as 25% of their money awarded to their solicitor, but not every solicitor claims a fee up to the maximum limit. Just because they are entitled to ask for 25% doesn't mean they will. 25% might seem like a lot, but you have to consider it alongside the advantages of getting 75% of the compensation which is money you would not have had if you had not taken the case forward in the first place, with the help of your solicitor.
Given the huge reduction in financial risk and the lower costs involved, we strongly believe that no win no fee is a very efficient way to make a claim for compensation for the vast majority of people, many of whom would not have been able to put forward their claim without a no win no fee arrangement.
Click here to read more about your funding options – including legal expenses insurance and no win no fee arrangements.
Victim of Professional Negligence? Thinking of claiming compensation? Call us today
Whether you are suing your solicitor or a negligent accountant, or making a compensation claim for a no-fault injury, our expert Professional Negligence team can help you recover the compensation you are entitled to.
We offer FREE initial phone advice, a FREE first appointment and no win no fee arrangements for injury claims – so you don't have to worry about paying legal bills
• Call 01722 422300 today for a FREE initial phone consultation OR
• Fill out the enquiry form below